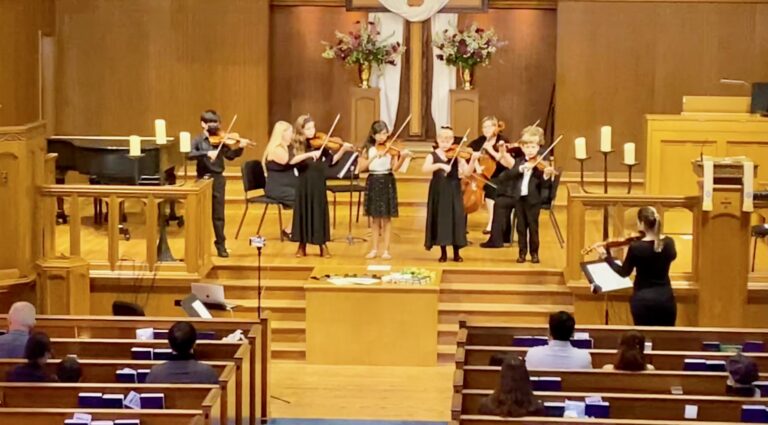 In order to graduate from each specified level, a student must be working at the specified current level of study, and at their teacher's recommendation, will submit an audio recording of the corresponding pieces in the following lists.
It is possible to graduate from more than one level at one time. Students who have not participated in graduation before, who are qualified to enter at an upper level, may send an audio recording of the appropriate level and all prior levels. The only time a student needs to record all the pieces in book 1 is for Level One. Graduation Levels Two and above require only one piece to be recorded for each level. The Twinkle level requires recording all the Twinkle Variations and the Theme. Students beginning with Level One do not have to record the Twinkle Variations and Theme twice.
Applications and Recordings Due: March 20th, 2023- Late recordings will not be accepted.
Recital and Reception: May 6th, 2023 at Palmer Memorial Episcopal Church 6221 Main Street 77030
2pm- Rehearsal
3:30pm- Recital and Reception to Follow
Fee: STXSA Family Members: $60 Non-Members: $75