Due to low enrollment, we had to cancel the Fall Workshop this year. Please mark your calendars for the rest of our events for this year!
Spring Workshop- February 18th
Ribbon Festival- April 15th
Graduation- May 6th


Get Ready for The Big Game Workshop 2022!
Friday, October 28th, 2022
Optional Spring Training: Master Classes
Saturday, October 29th, 2022 The Big Game: A baseball themed full day of workshop classes and a concert!
St Andrew's Presbyterian Church
5308 Buffalo Speedway Houston, TX 77005
Calling All STXSA Family Members who study Suzuki violin, viola, cello and bass students of any level!

Teachers- Click Here to learn about the Sunday Improv Teacher Development Session with Renata Bratt!
Optional Spring Training on Friday, October 28th, 2022
Master Class- Students have the opportunity to work individually with our visiting faculty. Choose from sharing a lesson hour with 4 students ($40) 3 students ($50) or 2 students ($60)!
3:30-7:30pm- Students only need to be available for 1 of these hours to participate.
Batting Order for 
Saturday, October 29th, 2022 
9:00am Student Check In
9:20-9:50am: Pre-Game Warm Up
10:00-10:50am: 1st Base/SECE Class
11:00-11:50am: 2nd Base
11:50-1:20pm: Lunch- Bring Your Own or Go Out for A Quick Lunch
1:30-2:20pm: 3rd Base
2:30-3:20pm: Home Plate
3:30-4:15pm Grand Slam Concert
Tuition
Friday Optional Master Class



4 students per hour- $40
3 students per hour- $50
2 students per hour- $60
The Big Game Workshop
$135 Helping Hand Pricing- 
This price covers the cost of the workshop and assists in covering the cost of a student attending at access pricing. 
$110 At Cost Pricing- 
This price covers the cost of one student attending the workshop.
$60 Access Pricing- 
Please select this price if you are experiencing financial hardship. 
$15 Extra Baseball Cap
– 1 Cap per registered student is included in the tuition.
Non-Registered Sibling Classes- Registration for siblings is located at the end of the application form.
$20 Sibling Enrichment Class- You may add up to 2 classes per sibling
What to Expect
Core Classes (All Registered Students will have all 3)
Suzuki Technique Class
Suzuki Repertoire Class 
Game Day Orchestra (Learn Baseball Themed Tunes! Music will be emailed prior to the event)
Enrichment Classes (All Registered Students will have 1 based on student level)
Recorder- Open to sibling enrollment
Get Crafty with Music- Open to sibling enrollment
Improv with Spirituals and Blues- Violin, Viola, Cello and Bass Book 2+
What to Bring
Instrument
Pencil
Cello Chair, Bass Stool and Slip Stop
Lunch and water bottle or go out to lunch nearby
Labeled Folding Stand for Orchestra Class and Improv Class
Music you no longer use to donate to the Music Garage Sale. 
Cash or PayPal for baseball game themed snacks, sheet music from the garage sale and prizes from the spinning wheel!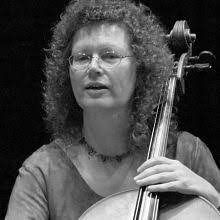 Renata Bratt, Cello and Improv Class
Renata Bratt is Kuumbwa Jazz Artist in the Schools in Santa Cruz, CA, past chair of ASTA's Eclectic Styles Committee and teaches cello and string orchestra. Her books and string orchestra arrangements are published by Alfred and Mel Bay. She has taught classical styles, jazz improvisation and fiddling at Alasdair Fraser's fiddle camps, Southern Hemisphere International School for Scottish Fiddling, the New Directions Cello Festival, Wintergrass, ASTA, MENC and Suzuki institutes. She received her Ph.D. in Music from U.C. San Diego and is a former president of the Suzuki Music Association of California.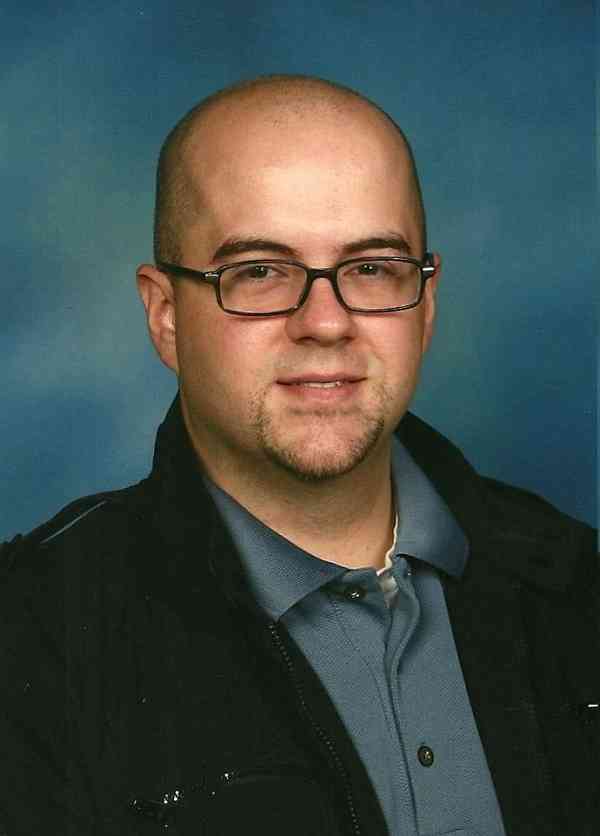 Donald Hite, Recorder and Orchestra Class
Donald Hite is an active music and music teacher in the Friendswood area since 2001. He currently teaches Suzuki Violin, Viola and Recorder in Southeast Houston (Friendswood, Pearland, Clear Lake etc). He is also a certified educator in the State of Texas in Early Childhood through 6th Grade (Generalist) and Early Childhood through 12th Grade (Music).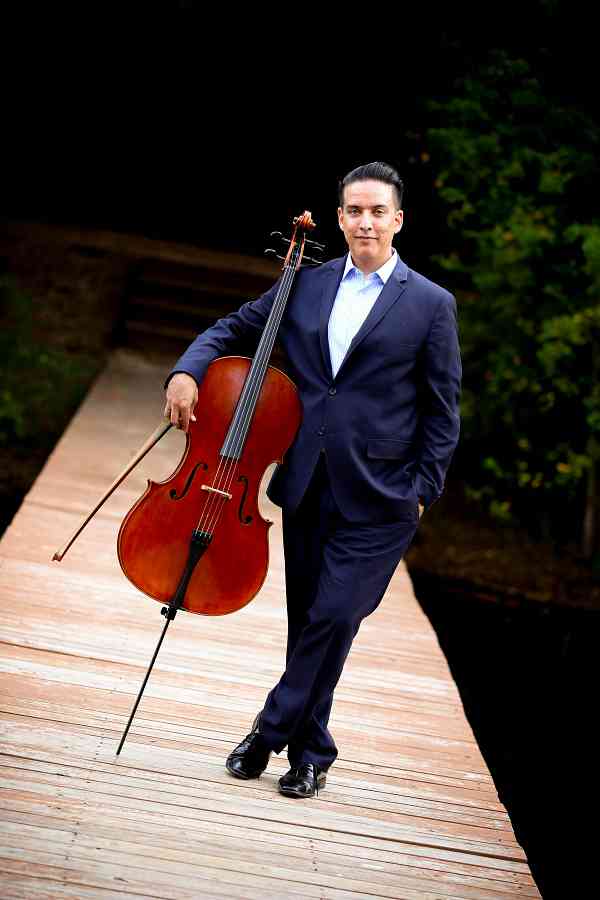 Daniel Saenz, Cello
Cellist Daniel Saenz has performed and presented master classes throughout South America, Mexico, and the USA. Recent engagements have taken him to internationally renowned venues throughout the United States, Europe, South America, and Asia. A graduate of the University of Houston, Rice University and the Eastman School of Music, Mr. Saenz is the Assistant Professor of Cello at Sam Houston State University School of Music where he teaches cello, coaches chamber music, and is a member of the Kolonneh String Quartet.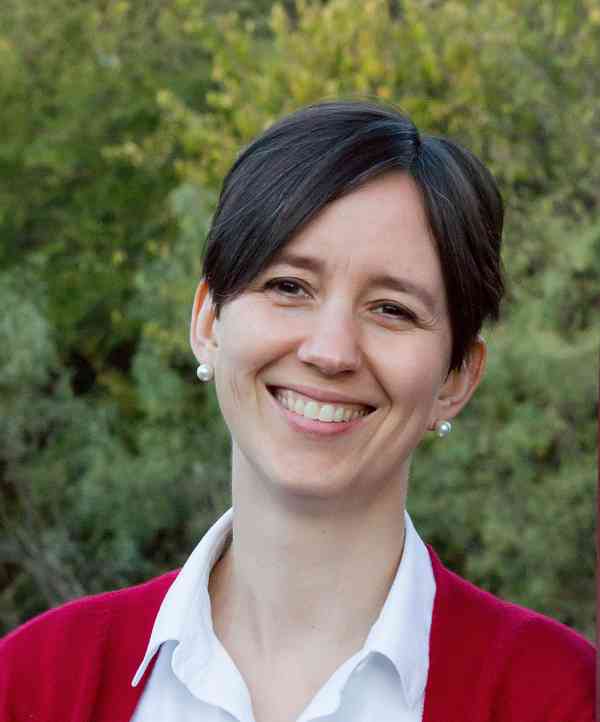 Erin Rushforth, Violin
Erin Rushforth is a Suzuki violin teacher in San Antonio, TX, with an eye for detail and a penchant for planning. She grew up as a Suzuki kid in Rochester, MN, and studied in high school with Mary West of the MacPhail Center for Music. Erin earned her MA in French studies from Brigham Young University. She has studied Suzuki pedagogy with Liz Arbus, Linda Fiore, Cathy Lee, Ann Montzka Smelser, and completed a one-year teaching practicum online with Pat d'Ercole.
Erin is the Director of the Japan-Seattle Suzuki Institute. She loves running, reading, eating, planning trips, studying languages, and spending time with her family.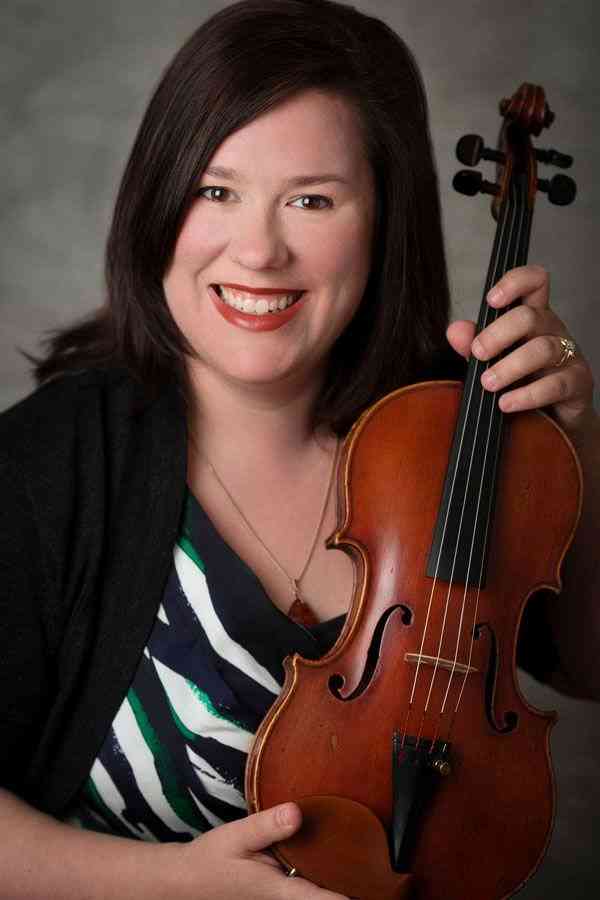 Daina Volodka Staggs, Violin
Daina Volodka Staggs has been involved with Suzuki Talent Education for over thirty years, as a student and teacher, and now as a parent. Daina's musical journey began at a young age through violin studies with Suzuki author and pedagogue Edward Kreitman at the Western Springs School of Talent Education. Mrs. Staggs' interest in teaching began during her high school years, during which time she acted as student tutor at WSSTE, offering practice help to parents of excelling students. Mrs. Staggs has taught at many Suzuki Institutes, workshops, and master classes. She has also lectured on important topics regarding violin pedagogy, early childhood music education, and the Suzuki Method. In the fall of 2014, Mrs. Staggs left Chicago and moved to Frisco, TX, to become the Co-Director of the North Texas School of Talent Education. Her studio is located in Frisco, TX, where she resides with her husband and two young sons.
You can register up to 3 students for the full workshop on this form. Sibling Enrichment classes can be added at the very end of the form.