Saturday, February 18th, 2023
Palmer Memorial Episcopal Church
6221 Main Street
Houston TX, 77030

Violinists, Violists and Cellists- Join us for Buckets and Bows!
Images from STXSA Spring Workshop 2022
We are excited to introduce our 2023 Buckets and Bows Workshop! In addition to Suzuki Classes, we will be offering a bucket drumming class for the very first time! This class is included in your Spring Workshop Tuition. Advanced students will also have the opportunity to enhance their rhythm skills through a music improvisation class. Finally, a Suzuki Early Childhood music class for young musicians and their parents will also be available!
Suzuki Early Childhood Music Class Ages: 0-4 years
Class Description: You and your child will sing, dance, play instruments and enjoy a magical musical experience together! Each class includes singing, listening, walking, running, marching to music, clapping rhythmically, playing percussion instruments, and engaging in creative movement exercises. During class, children have opportunities to strengthen their social skills and emotional regulation, as well as start learning foundational literacy and mathematical concepts.
Bucket Drumming  Ages: 4+  Class Maximum is 30 per class. If the class you registered for is full, you may be moved to a different drumming class.
Class Description: A time of finding your inner rhythm and creating unique and fun patterns together as a group. No previously drumming experience is necessary, the camp will teach you everything you need to know all in under an hour! Only prerequisite is that you smile and bring a joyful attitude!
Advanced Improvisation* Level: Suzuki Book 3+
*This class is included in the workshop tuition for Book 4 and up. Book 3 students can join for $12.50–select "Advanced Improv Class" in the Additional Review Class dropdown menu.
Class Description: Intro to Improv is the class to connect your Suzuki experience with the diverse sounds of today's world. Self expression is boosted and your own musical voice is celebrated as we explore different styles, play creative games, and groove in jam sessions. Whether you've improvised before or are totally new to making your own music, you'll discover new sounds on your instrument and have fun along the way
2023 Workshop Early-Bird Rates
STXSA Family Members: $35 for a Bucket Drumming Class and a Suzuki Class OR Suzuki Early Childhood Music class and Bucket Class.
Non-Members: $45 for a Bucket Drumming Class and a Suzuki Class or Suzuki Early Childhood Music class.   
Become a STXSA Family Member for $18 today to access member prices and the Parent Corner Newsletter  for the rest of the school year! Join Here! 
Add an Improvisation Class or Additional Suzuki Review Class: $12.50 per class
If you choose to do an additional review class or improvisation, you will attend the Bucket Drumming Class that is scheduled after your final instrumental class.
Suzuki Early Childhood Music Class: $30  
Add a Bucket Drumming class for a sibling or a parent: $15 per class
Sign up today to take advantage of early bird rates! Prices Increase by $10 on February 4th.
2023 Spring Workshop Schedule
Please select your student's Suzuki class on the application. The Bucket Drumming class is also included in your tuition. You will attend the Bucket Drumming class that takes place AFTER your Suzuki class.
(I.e., if you register for Violin Late Book 1, Early Book 1 review, and bucket drumming, you would take the 11-11:50 drumming class.)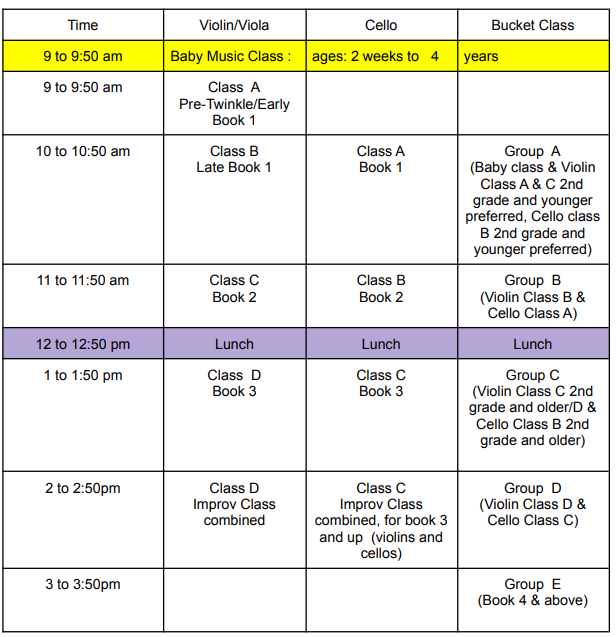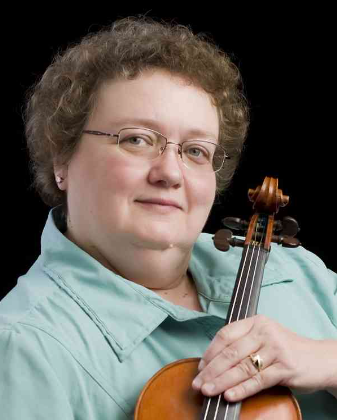 Danette Warren (Schuh)
Danette Warren (Schuh) is the Director of Dolce Music Academy, home of Dolce Strings and Dolce Babies, where she teaches violin, viola and Suzuki Early Childhood classes. She also co-directs the Dolce Strings Touring Ensemble. She is an SAA Registered SECE Teacher Trainer. As one of the teachers who taught SECE classes at the 16th World Convention in Japan, she also had the privilege of speaking and presenting the SECE curriculum in depth.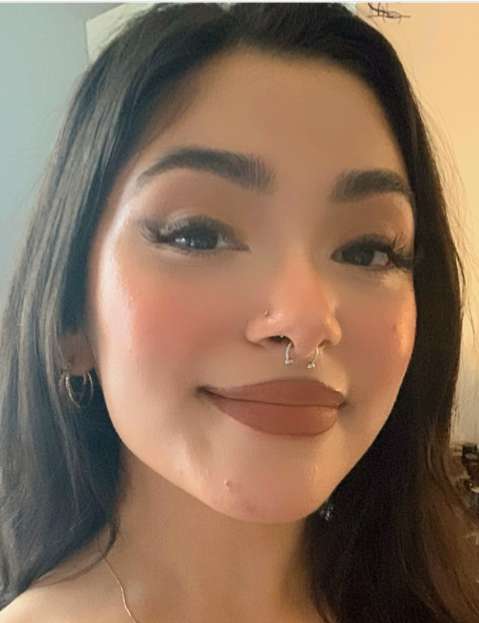 Priscila Cardenas
Priscila Cardenas, a native of Huntsville, Texas, is a Dolce Babies team-teacher in Sugarland, TX and Suzuki Academy Alumni. She was homeschooled throughout her childhood where her environment was filled with music; she grew up listening and watching her family play live music and sing together in church and in family gatherings. After her older siblings began taking piano lessons, they introduced her to music theory and sight-reading. She continued to practice and learn new pieces until years later as an adult she was hired to work at the Suzuki Music Academy where she enrolled as a piano student. She worked and studied at the Suzuki Music Academy for six years, both organizing and participating in piano recitals, Suzuki graduations, group lessons, and music festivals. Immersed in the musical world of Suzuki, she took the Every Child Can! and Suzuki Early Childhood Education Stage 1 with Director of Dolce Music Academy and Teacher Trainer Danette Warren (Schuh). She began working as team-teacher in Dolce Babies in Sugarland, Texas once in-person classes resumed during the pandemic, and graduated Suzuki piano books 1-5 with Ms. Mila Dunaeva at the Suzuki Academy.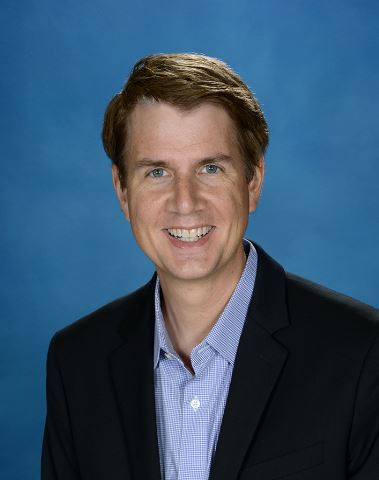 Seth Rowoldt
Seth Rowoldt has led an impressive career as a music professional and teacher in his over 20 years working in the music industry. He has a Bachelor's of Music in Percussion Performance from The University of Kansas and a Master's of Music in Percussion Performance from Rice University. While attending these schools, he participated in numerous instrumental and vocal groups and played a variety of instruments. He has a vibrant energy and enjoys challenging students to reach their full potential. He is currently the Lower School music teacher at Annunciation Orthodox School (AOS) located in the Montrose area. When not performing or teaching, Seth enjoys cycling and enjoying time with his wife and children.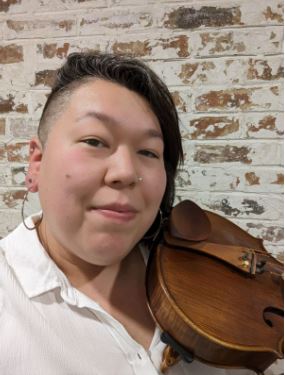 Rachel Samson
Rachel Samson teaches violin and viola at Chili Dog Strings in Plano, Texas. She holds a Young Artist Certificate, a Bachelor's in Viola Performance , and complete long-term Suzuki training from the Cleveland Institute of Music. Rachel also completed her graduate studies at the University of Michigan School of Music, Theatre & Dance in Viola Performance. In addition to training with Kimberly Meier-Sims, Mark Mutter, Daina Volodka-Staggs, and Charles Krigbaum, Ms. Samson is committed to lifelong learning as she continues to teach. Her favorite part of teaching is connecting with parents and children as they navigate the life lessons and discover the special connections that come along with committed study of their instrument.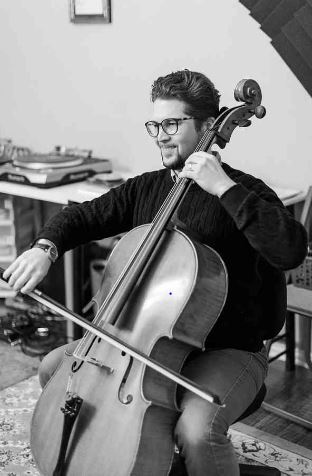 Neil Fong Gilfillan
Cellist Neil Fong Gilfillan draws from a lifetime love of eclectic musical inspiration. His favorite kind of work brings the creative energy of a jam session into the classroom. As a full-time teacher and performer, Neil regularly utilizes his training in creative string playing with jazz violinist Christian Howes and Suzuki Method with Tanya Carey and Andrea Yun.
Neil teaches at Chili Dog Strings in Plano. Neil finds real joy in helping his students access the cello with ease and confidence, instructing classical and modern styles both in the studio and through his content online.
2023 Spring Workshop Registration
2023 Spring Workshop Registration