Saturday February 6th, 2021
On Zoom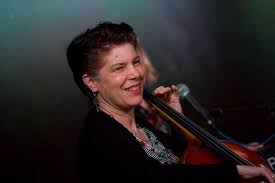 Join Dr Sera Smolen for an introduction to improvisation and explore your musical playground!
Open to violinist, violists, cellist, bassists, pianists and guitarist!
10:00-10:25am- Pre-twinkle and Twinklers
10:30-10:55am- Book 1
1:00-1:50pm- Parent Talk for all levels- "Combining Discipline and Creativity for our Children"
2:00-2:50pm- Book 2 and 3
3:00-3:50pm- Book 4 and above 
 STXSA Family Members- $14
Non-Members- $19
Register Now!
There are no refunds. If you are experiencing financial hardship, please email info@stxsa.org to inquire about a scholarship. 
Dr. Sera Smolen, has a thriving Suzuki cello studio, including Creative Ability Development. Her doctoral study allowed her to explore the Suzuki Philosophy and Method in relation to the new impulse in Waldorf music education. Smolen includes Creative Ability Development all levels in her studio since she met Alice Kanack in 1992, so all students may have the opportunity to improvise and compose. The philosophy and method of Creative Ability Development, as Dr. Suzuki recommends, profoundly helps us discover the innate musical brilliance of our children parallel with their repertoire study and group classes. Smolen has taught at Mansfield and Alfred Universities, at Hobart and William Smith College, and at numerous Suzuki Institutes each summer. She is the Assistant director of the New Directions Cello Festival, and leads seminars for teachers in Creative Ability Development.